Pumps and Spare Parts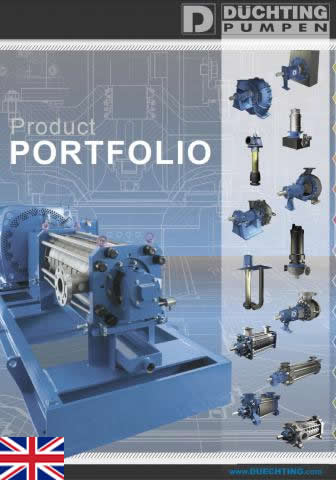 Düchting Pumpen
Catalog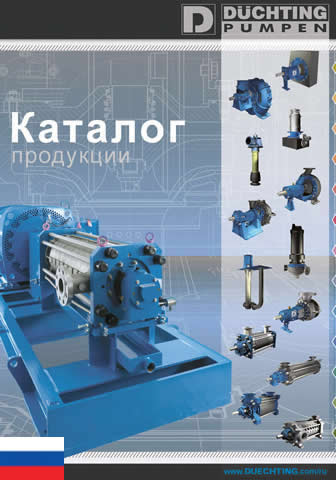 НАСОСЫ ДЮХТИНГ
каталог
INDUSERV 24 is the exclusive supplier of highly resistant industrial pumps by the German brand Düchting Pumpen, which are designed for operation in demanding environments.
Düchting pumps are recognised globally for their reliability and long service life. They are a symbol of quality, expertise and precise workmanship grounded in the manufacturer's history, which dates back over 75 years.
Düchting pumps are characterised by well-designed construction, which reduces their failure rate to a minimum and makes maintenance relatively easy. The pumps are produced from technically mature materials which ensure resistance during contact with extremely abrasive and corrosive media.
Special product lines include Rowa MC ceramic pumps and MCC ceramic pumps which are cast from silicon carbide (SICcast). The key advantage of Rowa MC and MCC ceramic pumps is their long service life, which is derived from the pump's material. SICcast material is highly resistant to wear and is non-corrosive. The pumps are technically designed so that the pumped medium comes into contact only with this highly resistant material. These pumps are mainly suitable for desulphurisation in power plants, incinerators, chemical and other plants where high abrasion or corrosion occurs.
The exceptionally long service life of Düchting pumps and their parts leads to significant cost savings when they are used. Repair costs are reduced significantly, cost savings in purchase of spare parts are realised and losses during technical operation shutdowns are minimised.
Find out more about how Düchting Pumps can be used, quickly and with no obligation, by calling: +420 222 364 296 or via e-mail at: info@induserv24.com